SKUMFIDUS
MACIVER-EK CHEVROULET

EXHIBITED AUGUST 2021
HAVE YOU EVER THOUGHT ABOUT USING ISOLATION FOAM FOR A VASE OR FURNITURE? WE DEFINITELY DIDN'T, BUT THE RESULT IS INDEED INTERESTING AND EYE-CATCHING!
THE SWISS ARCHITECT DUO MACIVER-EK CHEVROULET HAVE CREATED "SKUMFIDUS" WHICH CONSISTS OF FURNITURE AND OBJECTS MADE OUT OF PINK ISOLATION FOAM. LOW AND LONG VASES, HIGH VASES, VASES THAT MIGHT BE STOOLS, TABLES THAT MIGHT BE VASES, AND OF COURSE, A MUCH-NEEDED CHAISE LONG AND ITS OTTOMAN.
FOAM IS NOWADAYS THE MOST USED MATERIAL IN THE CONSTRUCTION INDUSTRY. IT CAN TAKE ANY SHAPE, BE HARD ENOUGH TO CARRY A WHOLE HOUSE, OR EXPANDABLE TO FILL ANY MOUSE HOLE. STILL, ITS STRANGE TEXTURE AND THE LOVELY CANDY COLORS ARE NEVER VISIBLE!
MACIVER-EK CHEVROULET HAVE EXPLORED THE UNEXPECTED POTENTIAL OF THIS OVERLOOKED MATERIAL. SMOOTH AS VELVET, HARD AS CONCRETE, AND LIGHT AS A FEATHER. BY STACKING FOAM PLATES, A FAMILY OF DIFFERENT SHAPED OBJECTS HAS BEEN CREATED.
THE ARCHITECT DUO FOUND AN AWKWARDNESS IN THE FACT THAT TO REACH A SUSTAINABLE FUTURE, WE BUILD AND LIVE IN PLASTIC. SKUMFIDUS CELEBRATES THIS CONTRADICTION, FINALLY INVITING FOAM TO THE STAGE, PUSHING ITS INCREDIBLE FORMAL POSSIBILITIES TO A JOYFUL LAVENDER EXPLOSION. ANYONE ELSE DREAMING OF A SLICE OF SKUMFIDUS FOR DESSERT?
VASE 3 FLOORS
PINK ISOLATION FOAM
H:22,7CM, L:18,0CM, W:13,5CM
700DKK (INCL.VAT)

VASE 4 FLOORS
PINK ISOLATION FOAM
H:30,4CM, L:17,0CM, W: 11,5CM
800DKK (INCL.VAT)

VASE 5 FLOORS
PINK ISOLATION FOAM
H:37,5CM, L:16,5CM, W:15,0CM
950DKK (INCL.VAT)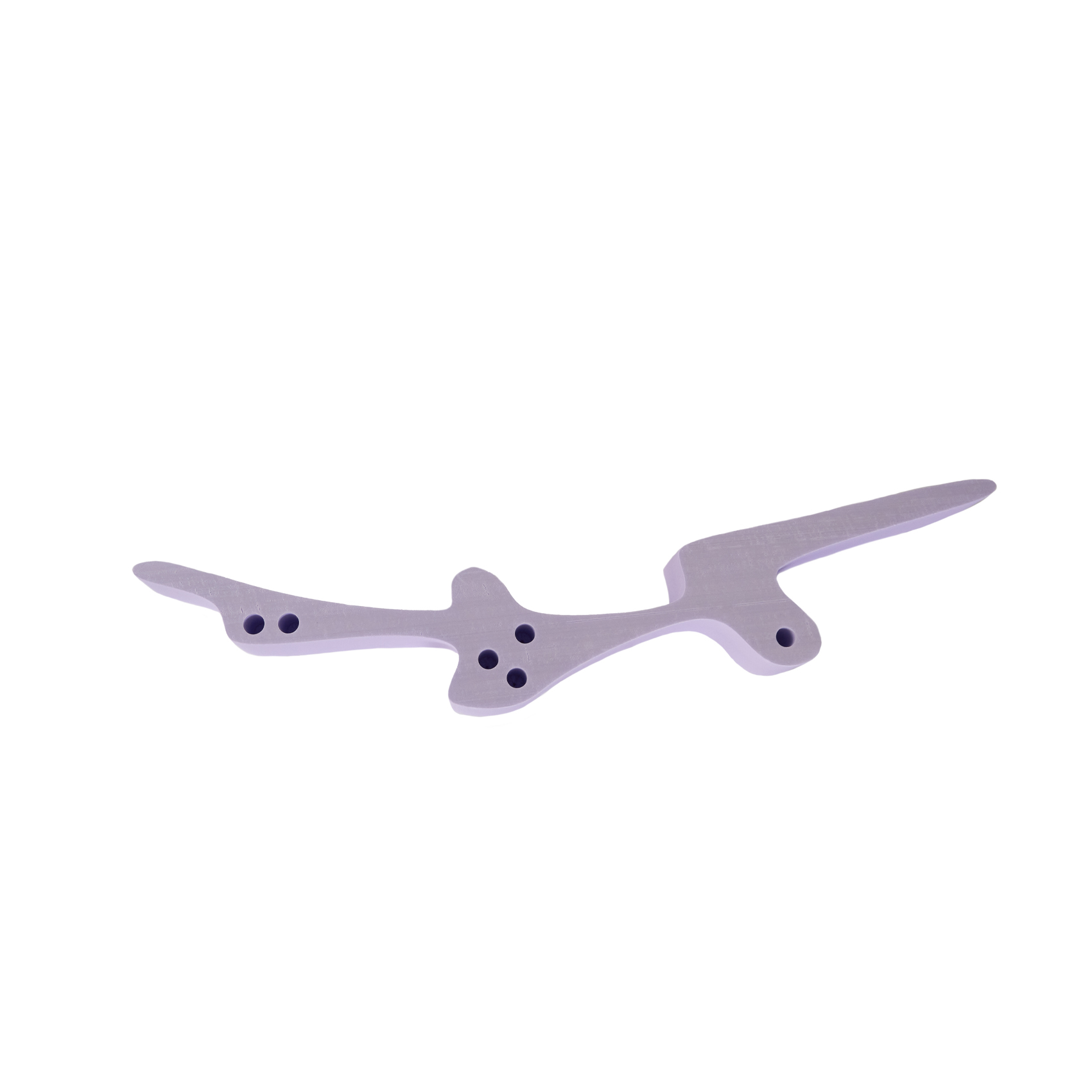 LONG VASE
PINK ISOLATION FOAM
H:8,2CM, L:88,5CM, W:14,8CM
950DKK (INCL.VAT)