REINFORCED JUTE CLOTH VASE
LUCAS MORTEN

CREATED IN DECEMBER 2019
BETWEEN THE INTERFACE OF FUNCTIONAL OBJECTS AND VISUAL ART, LUCAS MORTEN INVITES YOU TO AN ERA WHERE CONTEMPORARY QUESTIONING SOCIETAL THOUGHTS MEETS THE HISTORY OF BRUTALISM. BEING ABLE TO INTERACT WITH ART IN MORE THAN A VISUAL WAY, ALSO PHYSICALLY AND MENTALLY, IS ALWAYS OUT OF IMPORTANCE IN LUCAS HANDMAKING OF HIS OBJECTS.
THE SKAL VASES, MADE OF A REINFORCED JUTE CLOTH, ARE FIRST HAND-SCULPTED INTO UNIQUE ORGANIC FORMS IN A RAW NATURAL HAMP AND THEN STRENGTHENED BY POLYESTER - AS A SYMBOL FOR HOW NATURAL PHENOMENON IS OFTEN BEING SUPPORTED BY CHEMICALS. THE OBJECT SERIES "SKAL", MEANS SHELL IN SWEDISH. A SHELL THAT IS HAND-SCULPTED IN RAW FIBERS BUT REINFORCED BY CHEMICAL SUBSTANCES TO MAKE THE SURFACE LAST AND SHINE.
EACH VASE COMES WITH A CONTAINER HAND-SCULPTED IN FIBERGLASS, WHICH OFFERS THE POSSIBILITY TO USE IT EITER AS A VASE FOR FLOWERS OR AS AN OBJECT IN ITSELF.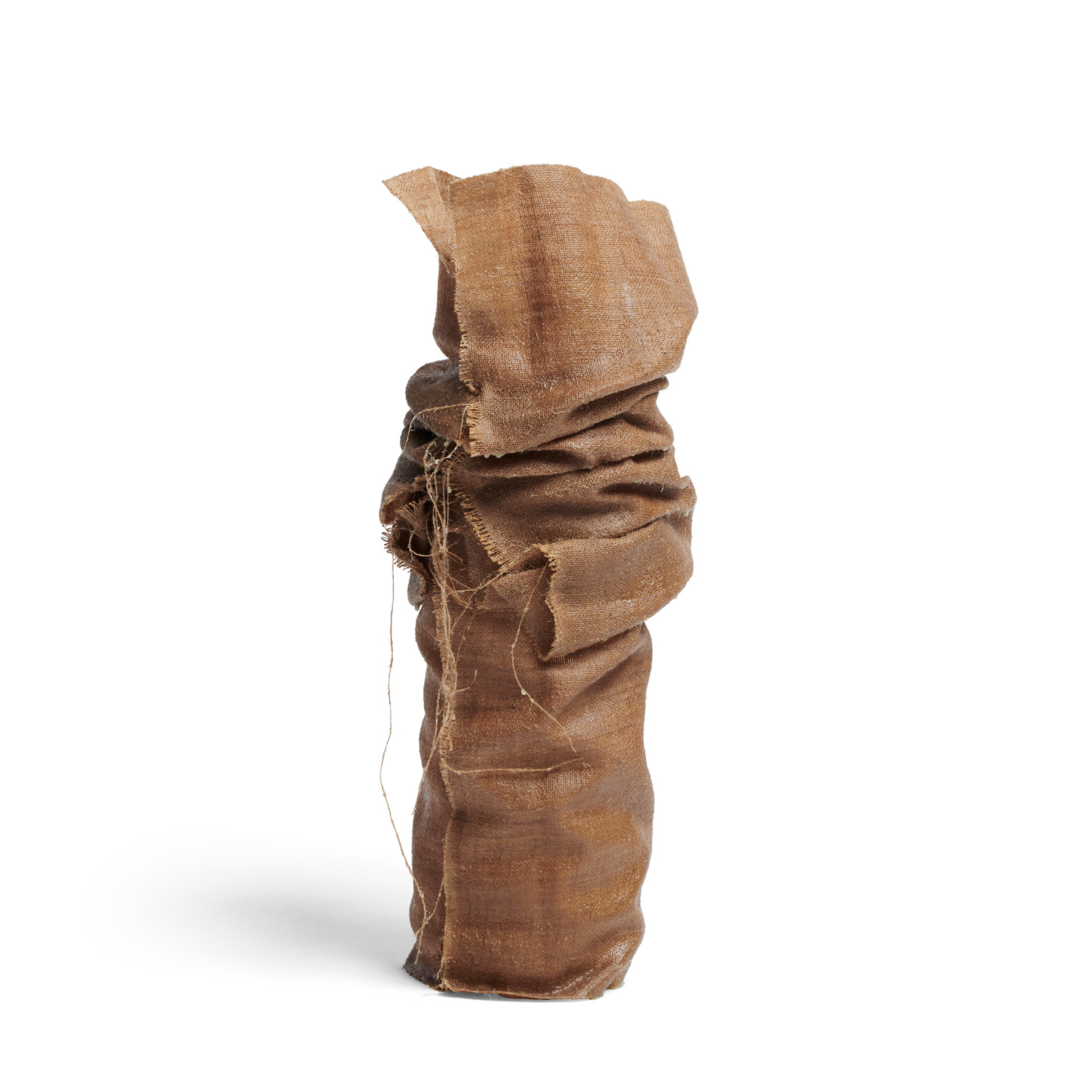 SKAL VASE [1]
REINFORCED JUTE CLOTH
650X300X120MM
4.800DKK (INCL.VAT)
SKAL VASE [2]
REINFORCED JUTE CLOTH
650X230X150MM
4.800DKK (INCL.VAT)

SKAL VASE [3]
REINFORCED JUTE CLOTH
550X230X180MM
4.800DKK (INCL.VAT)

SKAL VASE [4]
REINFORCED JUTE CLOTH
510X220X130MM
4.800DKK (INCL.VAT)

SKAL VASE [5]
REINFORCED JUTE CLOTH
510X220X130MM
4.800DKK (INCL.VAT)

SKAL VASE [6]
REINFORCED JUTE CLOTH
460X280X270MM
4.800DKK (INCL.VAT)

SKAL VASE [7]
REINFORCED JUTE CLOTH
300X330X300MM
4.800DKK (INCL.VAT)


SKAL VASE [8]
REINFORCED JUTE CLOTH
340X300X170MM
4.800DKK (INCL.VAT)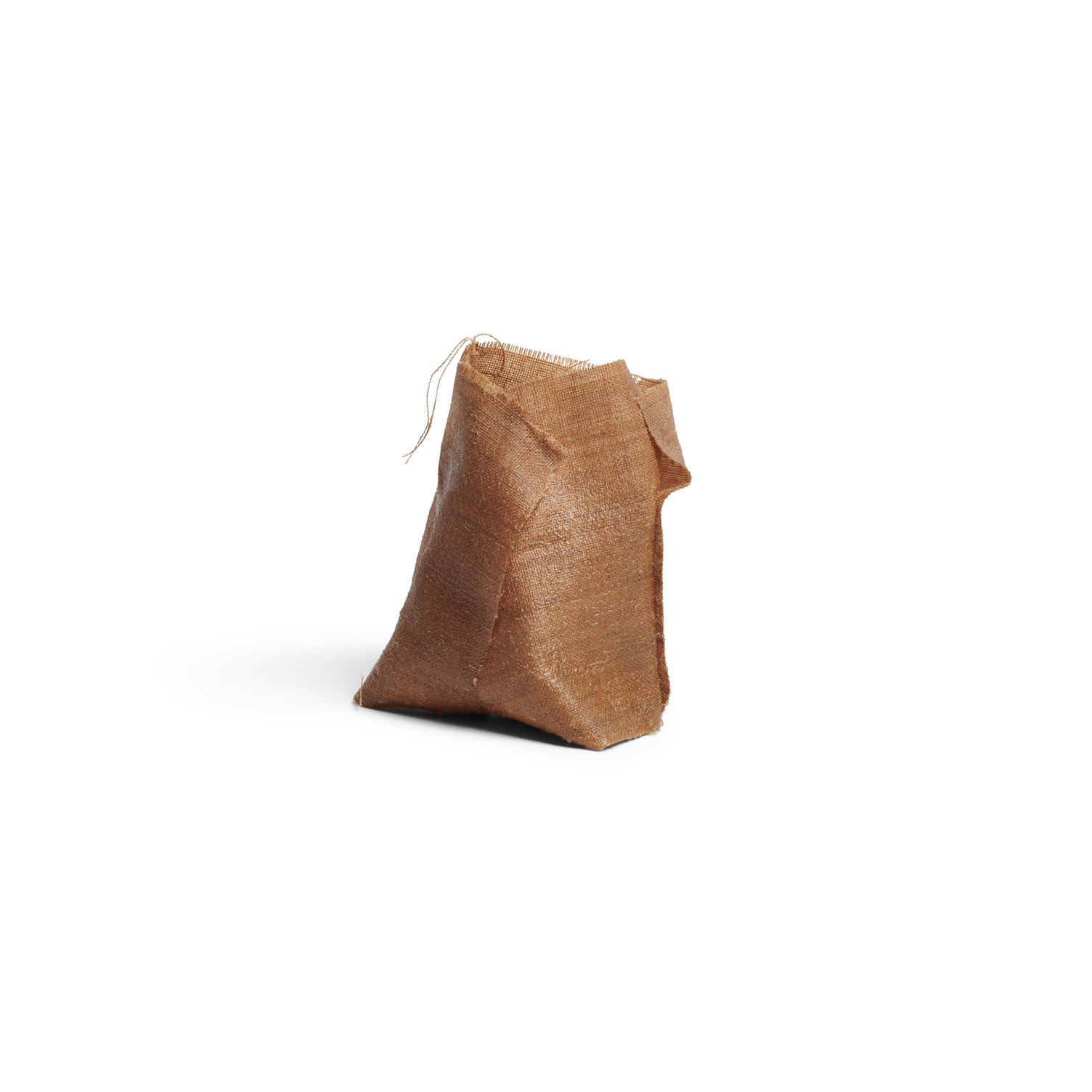 SKAL VASE [9]
REINFORCED JUTE CLOTH
240X160X130MM
4.800DKK (INCL.VAT)